MetaMask Partners With PayPal To Allow Its Clients Buy Ether Directly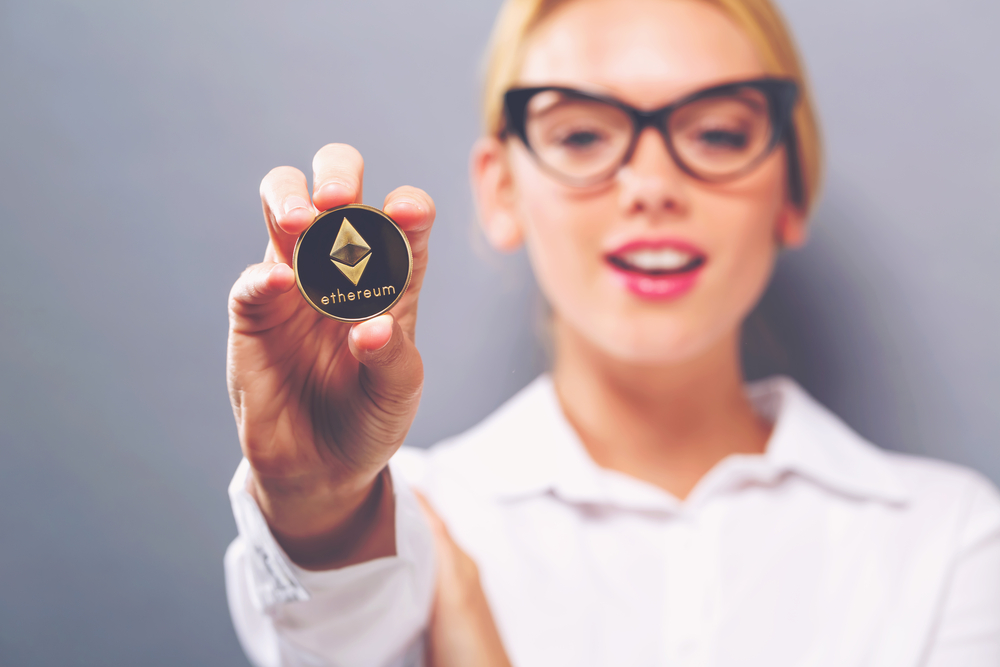 ---
Crypto Engine is a crypto trading tool for investing in the crypto market with an %88 average win rate on trades and is the #1 trading software for crypto traders from all around the globe in 2022. Try it For FREE Today. 
---
ConsenSys, the entity responsible for developing MetaMask (a well-known crypto wallet), is collaborating with PayPal while jumping further in its endeavors related to crypto adoption.
The Ethereum (ETH) software company stated that the United States-based consumers of MetaMask's mobile application would have permission to purchase ETH tokens from the respective app with the use of PayPal's services.
MetaMask Integrates PayPal for ETH Tokens' Direct Purchase for Clients
This signifies that MetaMask consumers can purchase and transact the ETH funds through PayPal. At present, this facility just limited to a short span of clients.
The firm mentioned that the latest option is operable to a selected group of consumers in the United States and would expectedly be launched for the entirety of the US clients in the next weeks.
In its Twitter post, MetaMask informed US consumers that they will be allowed to fund their wallets with ETH tokens while using the services of PayPal.
It is convenient to utilize PayPal within the crypto wallet as its focus is to let the consumers specify their accounts on PayPal as an option for payment within the application of the MetaMask crypto wallet.
There is a requirement for the customers to initially login into the Mobile MetaMask App and then opt for the Buy button to later select 'PayPal.' After that, they would require entering the ETH tokens' USD value to include to be placed in the wallet. On this, the clients will be forwarded to PayPal for login.
There they can select if they want to accomplish the transfer in case of having sufficient ETH tokens for delivery or purchase additional tokens through PayPal.
MetaMask to Turn into the 1st Web3 Wallet Leveraging PayPal
In the press release, it was disclosed that MetaMask would be the initial Web3 wallet that would leverage PayPal for effective on-ramp transfers.
In addition to this, MetaMask's product manager – Lorenzo Santos – reportedly expressed that the respective integration would not just permit the clients to purchase crypto assets via MetaMask in an unparalleled manner but additionally delve into the Web3 ecosystem.
This is known as the chief step, keeping in view that place of MetaMask is among the prominent self-custodial wallets, enabling its consumers to interact and explore not just crypto assets, but additionally the decentralized autonomous organizations (DAOs), decentralized finance (DeFi) apps, non-fungible tokens (NFTs), rapidly-advancing metaverse, and play-and-earn games.
In June 2022, PayPal declared enabling the facility for its US consumers to transact their crypto assets to outside exchanges and wallets.
The respective service has persistently been categorized by the consumers as a long-awaited enhancement since the platform started providing the crypto assets' purchase on their forum, as per Jose Fernandez da Ponte (the general manager and SVP of crypto, digital currencies, and blockchain at PayPal).
In October, Bitstamp (a crypto exchange) integrated PayPal to let millions of people purchase trade, and sell crypto via a regulated and secure platform. In December, Paypal revealed that it would spread its crypto facilities to Luxembourg.
Along with this, the eligible clients would be allowed to hold, sell, and purchase, Bitcoin (BTC), Bitcoin cash (BCH), Litecoin (LTC), and Ethereum (ETH) in their accounts on PayPal via the mobile application or website.
PayPal does not count as the only entity dealing with traditional payments to have integrated crypto assets among its services, hence paving the way toward the interaction and exploration of the industry by the clients.
In November, for instance, Money Gram (a worldwide payments firm) declared letting clients sell and purchase Litecoin, Ethereum, and Bitcoin.
---

---
Altcoin Directory is not responsible for the content, accuracy, quality, advertising, products or any other content posted on the site. Some of the content on this site (namely Branded Content Posts) is paid content that is not written by our authors and the views expressed do not reflect the views of this website. Any disputes you may have with brands or companies mentioned in our content will need to be taken care of directly with the specific brands and companies. The responsibility of our readers who may click links in our content and ultimately sign up for that product or service is their own. Cryptocurrencies, NFTs and Crypto Tokens are all a high-risk asset, investing in them can lead to losses. Readers should do their own research before taking any action.
---