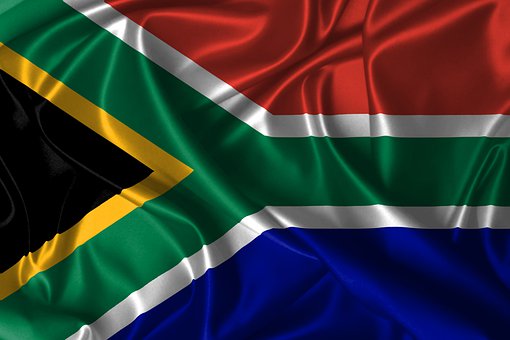 ---
Crypto Engine is a crypto trading tool for investing in the crypto market with an %88 average win rate on trades and is the #1 trading software for crypto traders from all around the globe in 2022. Try it For FREE Today. 
---
The New notice was made known by the Deputy Governor of the South Africa Reserve Bank (SARB). Who stated that after much evaluation, and study SARB has finally decided to adopt the use of digital currency. 
Naidoo made the new move known at a webinar organized by an agency, where he stated some factors why the country's financial institution approved it. "Our stance concerning cryptocurrency has been modified and we now approve of it as a financial property that will be regulated. 
A lot of assets, value, and money is flowing in and out of digital currency, hence we need regulation to channel it into the mainstream". This will allow the use of crypto as a means of exchange, but there will be a policy structure to guide the currency transactions and deals.
A Secure Cryptocurrency  Space
Kuben Naidoo stated that the financial body changed its stance regarding cryptocurrencies after many meetings and consolidations. The institution is well aware of the disadvantages of the virtual currency industry; cases of fraud, corruption, theft, and rug pull. 
The SARB is currently developing actions and frameworks. This action will help to regularize and structure a well-detailed policy to guide or rule transactions in the country. The SARB Deputy Governor stated that the framework is being developed by the monetary policy committee to develop a secure and protected digital currency space.
According to the report from an impeccable source, the policy structure and regularization will be put out and take effect in the next 1 – 2 years. Once the framework is well developed and accurate, crypto investors in South Africa will be well protected from digital currency fraud, hacking, and stealing.
Crypto Exchange Commissions Mandated to Comply With Regulations
Kuben Naidoo stated that the mission of the financial institution is to ensure that digital currency investors in their Country are secured and well protected under the policy structure.  We are accustomed to the huge amount of crimes perpetrated with the use of cryptos; cyber-hacking, theft, frauds, and rug pulls. 
All these stated above are a great concern for SARB, which must be curbed. Hence, all cryptocurrency exchange platforms operating under South African reach must abide by all laid down policy structure rules that will be rolled out. These laws would counter digital theft, cyber-hacking, terrorism finance, and deals between parties/bodies in diverse currency and Inter-country transactions.
After the announcement, the Deputy Governor was asked if the institution wouldn't be expending many periods to develop their regulations regarding digital currency. Naidoo in response stated that the institution was following the footsteps of other neighboring countries like; the United States, Australia, the United Kingdom, and others.
"We have made our study, evaluation, and watch regarding digital currencies. Our study shows that other Central financial institutions across the globe are focused on two points. Which includes; regulating the digital currency space to protect their citizens and learning about it to get on board.
---

---
Altcoin Directory is not responsible for the content, accuracy, quality, advertising, products or any other content posted on the site. Some of the content on this site (namely Branded Content Posts) is paid content that is not written by our authors and the views expressed do not reflect the views of this website. Any disputes you may have with brands or companies mentioned in our content will need to be taken care of directly with the specific brands and companies. The responsibility of our readers who may click links in our content and ultimately sign up for that product or service is their own. Cryptocurrencies, NFTs and Crypto Tokens are all a high-risk asset, investing in them can lead to losses. Readers should do their own research before taking any action.
---