Aave, Famous DeFi Lender To Launch GHO Stablecoin – CEO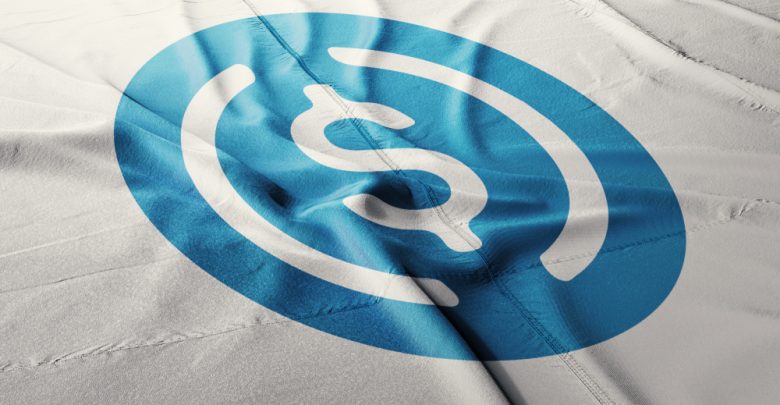 ---
Crypto Engine is a crypto trading tool for investing in the crypto market with an %88 average win rate on trades and is the #1 trading software for crypto traders from all around the globe in 2022. Try it For FREE Today. 
---
Aave has announced intentions to introduce GHO, a USD-pegged stablecoin. This is part of its effort to increase income and make borrowing more competitive on the DeFi system.
Aave To Launch USD-Pegged Stablecoin
Also, Aave Companies, the company behind Aave, gave more about the stablecoin. He said the GHO would be backed by various crypto assets deposited as collateral by borrowers on the platform.
Furthermore, users would be allowed to mint the GHO using assets they offered as security. These assets would be used as collateral and continue generating interest. This was the agreement by the Aave's governance forum. 
Meanwhile, Aave protocol's utility token, AAVE, soared after the announcement and increased 11% to $70. According to CoinGecko statistics, the coin has fallen more than 65% YTD. 
Also, it is 90% below its ATH of $661 reached in May 2021. The creator of Aave, Stani Kulechov, also announced the news on Twitter. He said that: 
"The assets will protect GHO on the ETH network. However, its primary goal is to promote organic adoption via L2s to address offline and online real-world payment opportunities."
According to Kulechov, the GHO stablecoin's construction is complete. As a result, its first inspection will be held on July 11th. He also said the Aave community would need to vote to approve the idea, which is now up for discussion.
CEO Says GHO Stablecoin Would Increase Aave's Revenue 
According to the statistics platform, DefiLlama, Aave is a well-known DeFi loan and borrowing system. Also, it has over $5.59 billion in TVL – the sum of assets controlled by the protocol.
Unfortunately, the TVL has dropped by over 50%. This occurred after Terra's blockchain disaster started to unravel. 
According to the firm, GHO will operate as a decentralized stablecoin on ETH's mainnet. It will be collateralized with assets that are still yielding money.
Meanwhile, users who want to borrow GHO from the Aave network must provide collateral at a specified ratio to mint it. Afterward, the system will burn the customer's GHO tokens when they pay off their debt or are liquidated.
After Terra's UST crashed in May, stablecoins have drawn negative attention. However, the question is how the GHO would maintain its peg to the USD. 
Marc Zeller, Aave's integration leader at Aave, responded and clarified this, saying:
"If GHO is over the peg, minting GHO using another stablecoin and "shorting" it on stableswaps might be profitable. Also, this would result in slippage. If GHO is below the peg, it is beneficial to pay off debt. Allowing the overall supply of GHO to decline when debt is paid off would assist the peg to be reestablished."
---

---
Altcoin Directory is not responsible for the content, accuracy, quality, advertising, products or any other content posted on the site. Some of the content on this site (namely Branded Content Posts) is paid content that is not written by our authors and the views expressed do not reflect the views of this website. Any disputes you may have with brands or companies mentioned in our content will need to be taken care of directly with the specific brands and companies. The responsibility of our readers who may click links in our content and ultimately sign up for that product or service is their own. Cryptocurrencies, NFTs and Crypto Tokens are all a high-risk asset, investing in them can lead to losses. Readers should do their own research before taking any action.
---