Experts Think These Crypto Projects Could Become Big In 2023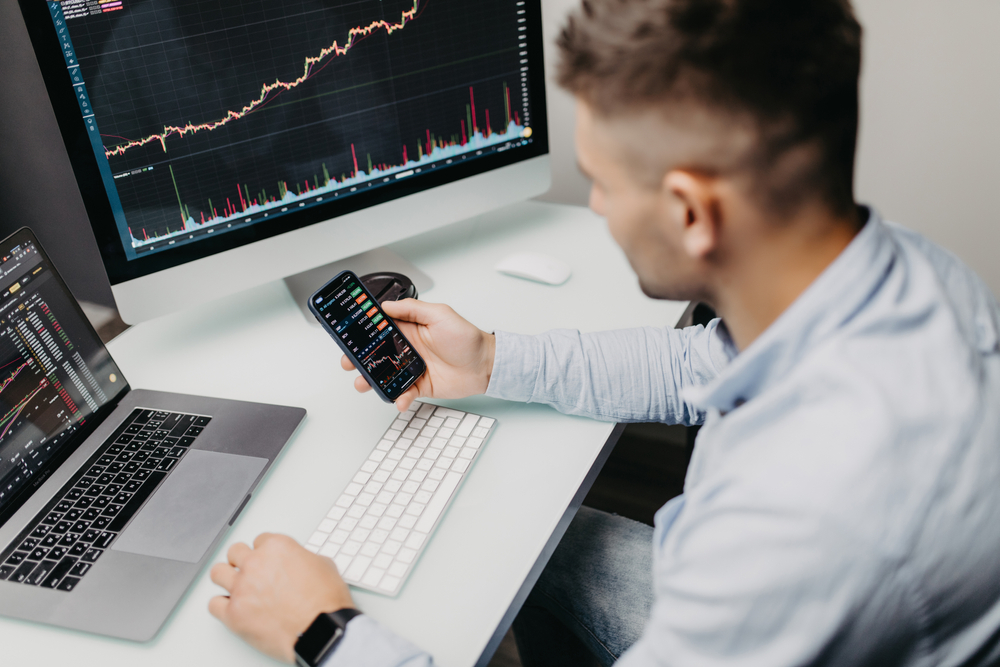 ---
Crypto Engine is a crypto trading tool for investing in the crypto market with an %88 average win rate on trades and is the #1 trading software for crypto traders from all around the globe in 2022. Try it For FREE Today. 
---
Some reputable pros in the crypto industry think that there are certain cryptocurrency projects that may become big in 2023.
By blending the unique traits of artificial intelligence and cryptocurrency, the upcoming AI based crypto projects are spearheading a digital transformation that has swept across various industries, highlighting the potential of these highly advanced digital tokens.
While there are numerous crypto projects on the horizon, the following are the ones that people have been keeping an eye out for.
The Oasis Network
The Oasis Network has made it its mission to provide a secure private layer for Web3, catering to the need for privacy in decentralized applications on any EVM network.
With its Oasis Privacy Layer, which is both easy to integrate and user-friendly, this network brings an added layer of confidentiality to existing dApps.
Recently, there has been a surge in the demand for intelligence. However, it's essential to note that artificial intelligence can be risky if it produces biased results and violates users' privacy.
To address this issue, Oasis Network plans to leverage its privacy infrastructure to tackle potential privacy concerns associated with AI systems. By doing so, it hopes to ensure that these systems are both secure and ethical.
The Graph
The Graph has simplified the process of building decentralized applications on Ether and IPFS by leveraging GraphQL.
With a significant number of projects and individuals expressing interest, The Graph aims to enhance the overall Web 3 experience by outperforming existing centralized options.
This cutting-edge AI crypto initiative also enables anyone to create and distribute APIs called subgraphs. As of now, there are more than three thousand subgraphs that have been created by developers.
By facilitating the creation of these subgraphs, The Graph is democratizing access to data on the decentralized web, making it more accessible to all.
Numeraire
Numeraire is an Ethereum powered ecosystem that empowers developers and data scientists to create more accurate machine-learning models.
This innovative AI crypto initiative is said to be the first hedge fund to introduce crypto and integrate machine learning into its investment strategy, heavily relying on data and predictions generated by Numerai Tournament participants.
In a revolutionary move, Numeraire incentivizes participants with NMR tokens, the project's native currency, for producing winning models during the competition.
By doing so, it encourages and rewards excellence in the development of more accurate and effective machine-learning models.
This unique approach has propelled Numeraire to the forefront of the AI and crypto domain, paving the way for a new era of data-driven investment strategies.
Althea
Althea's Artificial Liquid Intelligence token serves as the administration token for the platform, granting token holders the ability to participate in decision-making processes that impact the platform.
Additionally, ALI offers access to Althea AI's groundbreaking universe of innovation, allowing users to collaborate on various projects.
Althea is renowned for developing highly acclaimed Dapps such as Noah's Ark, which has made a significant impact in the AI crypto space.
By leveraging its innovative solutions and community support, Althea is poised to be a key player in the AI and cryptocurrency arena.
Fetch.AI
Fetch.ai is an Ethereum-based layer one network that functions as an interchain gateway to the broader blockchain universe.
Powered by cutting-edge blockchain and artificial intelligence capabilities, Fetch.ai offers seamless access to private datasets while enabling autonomous task execution.
The Fetch.ai ecosystem is characterized by multi-agent systems AI, making it ideal for multi-stakeholder settings.
The project's native currency, FET, is the primary medium of exchange within its network, facilitating the payment of various activities.
With its unique blend of blockchain and AI technologies, Fetch.ai is revolutionizing the way data is accessed and utilized in various industries.
As a result, it has garnered a great deal of attention from the AI crypto community and is well-positioned to become a major player in the years ahead.
---

---
Altcoin Directory is not responsible for the content, accuracy, quality, advertising, products or any other content posted on the site. Some of the content on this site (namely Branded Content Posts) is paid content that is not written by our authors and the views expressed do not reflect the views of this website. Any disputes you may have with brands or companies mentioned in our content will need to be taken care of directly with the specific brands and companies. The responsibility of our readers who may click links in our content and ultimately sign up for that product or service is their own. Cryptocurrencies, NFTs and Crypto Tokens are all a high-risk asset, investing in them can lead to losses. Readers should do their own research before taking any action.
---